Choctaw Nation
TVSHKA HOMMA, Okla. – The Choctaw Nation of Oklahoma held another successful Labor Day festival where Chief Gary Batton was sworn in for his third consecutive term on Sept. 1 at the historical capitol grounds in Tvshka Homma.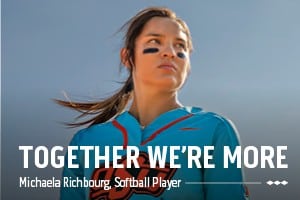 The ceremonies also included the swearing-in of six tribal council members starting new terms of office on Sept. 1: District 1, Thomas Williston; District 2, Tony Ward; District 3, Eddie Bohanan; District 5, Ron Perry; District 8, Perry Thompson, and District 11, Robert Karr.
Chief Gary Batton delivered his State of the Nation Address virtually, highlighting tribal initiatives, economic impact, programs and services, and Choctaw success stories.
"The Choctaw Nation is a good friend and partner to the State of Oklahoma," stated Chief Gary Batton. "Each year we impact the state's economy by more than two billion dollars through compacts, which help create jobs, infrastructure projects and law enforcement services."
The address capped the three-day-long festival attended by thousands of tribal members and visitors from Oklahoma and neighboring states celebrating faith, family and culture.