Choctaw Nation
Charles Clark
TVSHKA HOMMA – The 2023 Choctaw Labor Day Festival will offer three days of faith, family, and cultural activities for all ages. The annual event, held at Tvshka Homma on the grounds of the historic Choctaw Capitol, is southeastern Oklahoma's largest gathering. The Choctaw Nation of Oklahoma (CNO) will host the festival on Friday, Sept. 1 through Sunday, Sept. 3.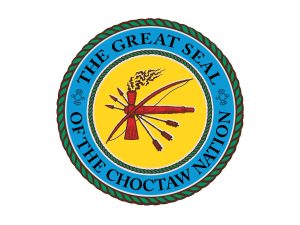 Choctaw traditions will be honored with the swearing-in of newly elected district councilmen, the crowning of new princesses, an art show, a quilt show, and arts-and-crafts sales by tribal artists. Also, athletic competitions will be held including the Fittest Warrior, a 5K run, archery, cornhole, horseshoes, and more. Tournaments for teams in basketball, softball, and volleyball will fill the sports field complex. Stickball will bring in contestants from across the region and out of state.
Carnival rides and food vendors on the midway will run all three days.
Weekend concerts will feature GRAMMY winner Diamond Rio who will headline the festival starting at 9 p.m. Sept. 2, along with platinum recording artist Neal McCoy opening the show at 7 p.m. Diamond Rio announced their new single, "The Kick," earlier this month, as well as the addition of two new members to the band.
On Sept. 3 at 8 p.m., Dove Award's New Artist of the Year Zach Williams will take the stage joined by GRAMMY Award-winning Christian artist Jason Crabb at 7 p.m. Also performing that evening will be the Mark Trammel Quartet and the Kingsmen Quartet.
Concert performances will be held in the outdoor Amphitheater.
Admission and parking are free and open to the public. The festival schedule will continually update. For the latest information, visit https://bit.ly/ccc-exhibitions or on Facebook at choctawnation.com/labor-day.