Michelle Weaver
Choctaw Nation
DURANT – On March 23, two local small businesses; Reid Ranch and Spencer Barnett – Impact Realty were each awarded a $5,000 Small Business Forgivable Loan from the Choctaw Development Fund.
The Choctaw Development Fund supports economic viability and sustainability by partnering with Choctaw small business owners, cities and municipalities to create long-term growth and job creation within the territories of the Choctaw Nation of Oklahoma.
"Bryan County is consistently growing and it's great to see two Chahtapreneur's fostering the local economy and supporting our local communities," said James Dry, Choctaw Nation Council Member District 9.
Reid Ranch: Reid Ranch provides fresh organic produce to farmer's markets, local restaurants and retail stores in both Oklahoma and Texas. Located in Calera, Okla., Reid Ranch has been providing fresh microgreens since 2018. Microgreens are packed full of nutrients, fiber, and are good sources of plant-based protein. They are an excellent addition to salads, sandwiches, wraps, stir-fry's, smoothies, and are an excellent nutrient and have great flavor.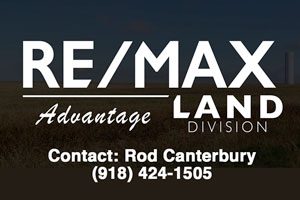 Reid Ranch will be using the forgivable loan to purchase new grow spaces for their microgreens and the development of an organic microgreen facility.
Spencer Barnett – Impact Realty:  Spencer Barnett – Impact Realty LLC is a professional real estate firm offering services throughout the state of Oklahoma. Impact Realty is reputable, professional and available to walk anyone through each step of the home buying process.
"Real Estate is one of the largest purchases in someone's life and we're grateful to the Choctaw Nation for this forgivable loan and seeing our vision in providing quality homes for people in our community," said Spencer Barnett, Impact Realty Broker and Owner.
Spencer Barnett – Impact Realty will be using the forgivable loan to purchase new computer equipment and marketing materials to better serve his existing and future clients.