Choctaw Nation
Katy Pickens
ANTLERS – "Most people don't know about our Choctaw Code Talkers," Choctaw Nation Chief Gary Batton said.
Batton explained that this monument is a way for people to learn about our Code Talkers and what they've done for this country.
In October of 1918, some of the Choctaw men were over-heard speaking their Native language by their commander. He recognized the potential of their Choctaw culture and language, and quickly formed an idea. Training the Choctaws to use their words as "code," they were placed strategically on front lines and at command posts to relay messages and confuse the enemy.
Nineteen Choctaw men have been documented as being the first to use their own language as a "code" to transmit military messages.
100 years have passed since the Choctaws of World War I volunteered their service to the United States, joined the Army and traveled to a foreign land. Native Americans did not receive nationwide citizenship until 1924, yet the Choctaws were courageous and had a desire to serve in the war.
On Sept. 6, 2013, the Oklahoma Department of Transportation dedicated 60 miles of Oklahoma Highway 3 to be recognized as the "WWI Choctaw Code Talkers Highway." The Monument in Antlers marks the west end of the 60-mile stretch. The Choctaw Code Talkers Association is in the process of raising funds for a second monument to be placed in Broken Bow on the West end of the highway.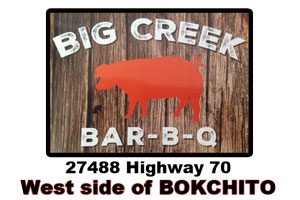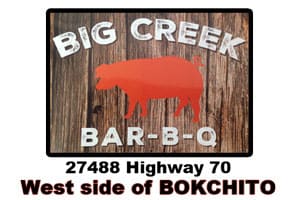 This monument is one of several ways that the Choctaw Code Talkers Association has acknowledged and celebrated the historical achievements of these brave young men.
In southeastern Oklahoma 23 county bridges are being dedicated and named after the 19 Choctaw Code Talkers who served in World War I and four from World War II.