Charles "Chucky Baby" Boyd Madison, 77 of Mead, Okla. left this world to join our Lord and Savior and others that have gone before him, on Thursday, Feb. 21, 2019 at his daughter's house. He was born in Brownfield, Texas on June 22, 1941 to Charles Foster and Beulah (Scott) Madison.
He was a self-employed mechanic. He enjoyed restoring old automobiles and repairing damaged ones. He loved hanging out with his family and friends. He liked singing Karaoke, old country songs were his favorite. His most requested songs were songs by Charlie Pride and Ray Price. He liked to ride his four-wheeler, go to flea markets, swap meets and auto auctions. When his health began to fail, he moved in with his daughter, Saundra. There he grew closer to his former wife and the mother of six of his children, Patricia before she passed in August 2018.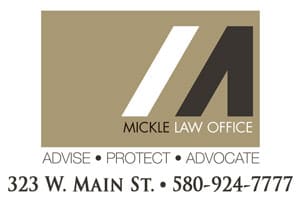 He is survived by his children; Michael Madison and wife Angie of Calera, Saundra Madison Baugh and husband Todd of Bokchito, Karen Madison and partner Randall of Caddo, Charles Madison, Jr. and partner Bobbie of Mead, Scotty Madison and partner Elvie of Mead, Patrick Madison and partner Amber of Durant, his oldest children Debbie Madison Barr and husband Steve of Cimarron, Kan., Brenda Madison Chambers and husband Chris of Round Rock, Texas, Ricky Madison of Andrews, Texas, 24 grandkids, 24 great-grandkids; sisters; Sharion Owens, Mary Linda Bromley of Claremont, CA, Sheila Bixel and husband Rick of Ontario, Calif., Georgina Gail and husband Pat Rothnie of Alta Loma, Calif.; brothers; Jeff Owens and wife Cathy of Claremont, Calif., Charles Rickey and wife Peggy of Waco, Texas, and Glennie Dale and wife Margo of Centrahoma, Okla., and numerous nieces and nephews.
He is preceded in death by his parents, stepmother Lavern Madison, mother of six of his children Patricia Madison, brothers Charles Wayne and Benny, sisters Sandra and Charlene Madison, and grandson Richard.
There will not be a funeral per his request. Family Hour will be held on Sunday, Feb. 24, 2019 from 6-8 p.m. All wishing to pay their respects are welcome to come to Brown's Funeral Service in Durant.
Arrangements are under the direction of Brown's Funeral Service in Durant, Okla.