DURANT – The Durant Area Chamber of Commerce welcomed in another member this week, hosting a ribbon cutting at its own office on Fourth Ave.
Budget Blinds of Texoma was officially recognized on Thursday as having joined the Chamber.
The business, located in Van Alstyne, Texas, sells blinds, drapes, shades, shutters and more. It also has a mobile window treatment showroom that brings samples to your location to be able to see what they would look like in your custom setting.
Mark Sowell, owner and consultant, talked about how these products are also helpful in keeping your house or business to be energy efficient during hot weather.
"I give this simple equation to most all my customers," Sowell said. "Light is energy. Energy is heat. So the more light you keep out, the more heat you keep out."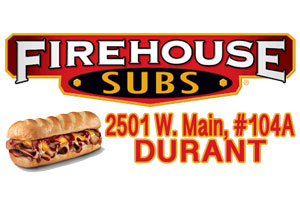 Budget Blinds of Texoma can be reached at (903) 771-2483 or online at budgetblinds.com.