Stu-B-Que is the Best Caterer in Broken Arrow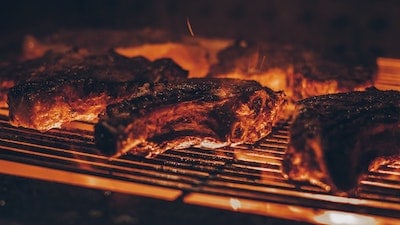 Food can be the highlight of your event, whether good or bad! For this reason, it's important to hire a seasoned caterer to assist you in making your special event spectacular. If you're in the Tulsa metropolitan area, give Stu-B-Que a call. Stu-B-Que is a caterer in Broken Arrow most popular for their southern cooking and their slow-cooked tender meats.
Stu-B-Que is owned and operated by Stu Conrad, a caterer with years of experience providing services for many different types of events. He takes pride in making food cooked to perfection that will make your event memorable. When he's not cooking for special occasions, Stu also provides food pick-up options during the week.
Areas of Focus
When it comes to planning an event, there can be many moving parts that quickly become overwhelming. By hiring a trustworthy caterer, your burden will be lifted and your mind can be at ease. Stu-B-Que puts an emphasis on communication, quality food, and being on time. When you hire Stu-B-Que, you won't have to stand around waiting to see if your caterer is going to show up.
Here is a list of events that Stu-B-Que commonly caters for:
WEDDING CATERING
BBQ CATERING
PHARMACEUTICAL CATERING
CORPORATE CATERING
TULSA REHEARSAL CATERING
TAILGATE CATERING
BANQUET CATERING
PARTY CATERING
LUNCH CATERING
TULSA LUNCH CATERING
FOOD TRUCK CATERING
Whether you're planning a big wedding or a simple work lunch party, you can trust that the same love and care will go into preparing the food when you hire Stu-B-Que. If you'd like to know more about the services Stu-B-Que provides and the menu options available, contact Stu-B-Que today!
Business Information
Stu-B-Que
4920 E Kenosha St Broken Arrow, OK 74014
(918) 724-7886