Eulogy written by Beth Boyd.
She was an academic, an author and adventurer.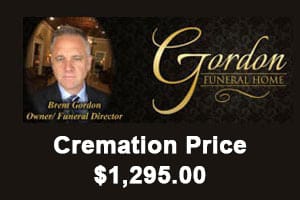 Carolyn W. Boyd was my grandmother, my dad's mother and she passed away earlier this week. She was a Texan through and through, but also spent several years in Oklahoma and New Mexico. As far as I can recall she had always been a student. First she studied engineering in New Mexico… something to do with the oil industry, I think. Then she went to Law School in Oklahoma City and became a lawyer in the late 1990s… because every family of outlaws needs a good lawyer. She was an avid reader, was fascinated by genealogy and knew all kinds of things. She would have been a winning contest on Jeopardy.
She wrote The Langston Saga, a historical fiction novel that was a really enjoyable read. It's available on Amazon if you need a copy. If you've ever met anyone from the Boyd side of my family, then you know they love a good story and a hearty laugh. Grandma Carolyn wasn't usually the loudest person in the room, but her face lit up when she laughed out loud.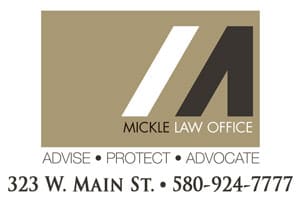 She worked at American Airlines for years and that offered her an opportunity to explore her love of travel. She went to the most amazing places… on an African Safari, to Russia and Prague, to Alaska and the Caribbean and she took Katie and me on our first plane ride to Florida. She brought us back neat trinkets and fascinating stories from her exotic adventures. No doubt her travels helped develop my love of adventure, too.
I didn't get a chance to spend a lot of time with Grandma Carolyn as a kid. She was a mysterious woman who lived far away. Then I went to college at UNT which was practically in her backyard. I visited her and mamaw nearly every day I had class. I enjoyed hearing her stories, advice… and commentary on why it's time for the Texas Rangers to replace John Daniels. I will continue to think of her each time I see carne adovado on a menu or hear about the migration of the monarchs through New Mexico.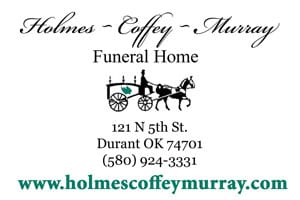 I feel like there are so many things that I never learned about my grandma, but I do know that she was a really good human. She taught me so much. I'll miss her. I'm sad that we've lost her so soon and during a global pandemic without the chance to say goodbye. I will take comfort in knowing that she is at peace and the clouds of Alzheimer's have cleared away.
If you're the praying type, please send one up for my dad and his siblings. They were all so close and loved their mama so much. I know this holiday season will be especially hard for them without her.
Cremation services were selected.
Funeral arrangements are under the direction of Gordon Funeral Home, 221 N. Third Ave. in Durant
Phone: (580) 916-9090
www.gordonfh.com