Calvin Wright of Durant, Okla., passed from this life on December 3, 2022 at the age of 95. He was born December 1, 1927 in Matoy, Okla., to William Walter and Willie Mae (Robinson) Wright. In January 1956, he married the love of his life Barbara Laughlin in Tishomingo, Okla.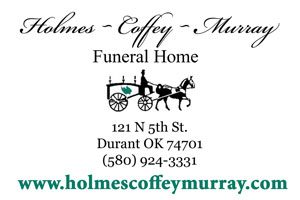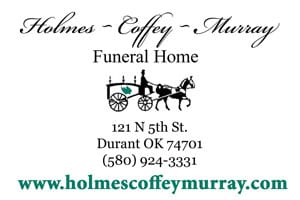 Calvin proudly served his country in the United States Army. He was an educated man, having earned his master's degree in engineering and a PhD in AG Economics. He graduated from Murray State College where he first met his wife, Barbara. He later graduated from Oklahoma State University. He was an avid OSU fan. He worked in the Soil Conservation Service, and later retired from the Corp of Engineering in Washington DC. Throughout his career he and his family lived in various places including California, Alabama, Virginia, and finally back to Oklahoma.
Calvin had a love of traveling and was able to see places such as Canada and Ireland. He enjoyed the outdoors and liked quail hunting. He was an avid reader, enjoying Lewis & Moore books, as well as the newspaper. He was a member of the Elks Lodge, the Shriners, and a lifetime member of the Masonic Lodge.
Those left to cherish his memory are his wife of 66 years, Barbara Wright of Durant, Okla.; his two sons Roy Wright of Durant, Okla., and Clay Wright and his wife Lawanda of Milburn, Okla.
Preceding him in death are his parents, William and Willie Mae Wright; daughter-in-law, Elizabeth Wright; brother, Albert Wright and sister, Gertrude Hall.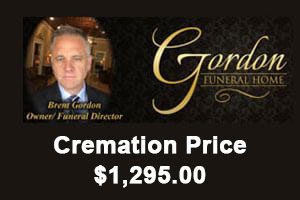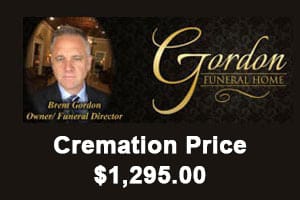 A funeral service is scheduled for 1 p.m. on Friday, December 9, 2022 at the First Presbyterian Church in Durant with Mike Manaugh officiating. Calvin will be laid to rest at Highland Cemetery following the funeral service.
Those serving as pallbearers are Keith Stanford, Rick Orr, Mike Long, Tucker Graham, Bob Ansiel, and Bruce Wyatt. Honorary pallbearers are Billy Rice and Jim Hutter.
Services are under the direction of Holmes-Coffey-Murray Funeral Home, 121 N. Fifth Ave. in Durant.
www.holmescoffeymurray.com