Buccal Up Dental is a Top Dentist for Hire
Buccal Up Dental Deer Creek is a dental service organization that allows dentists to work without all the headaches of practice ownership.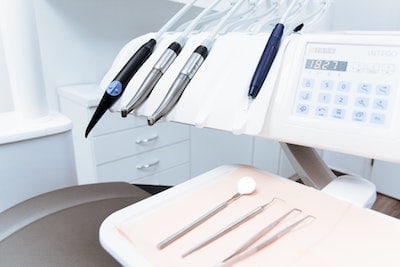 When you partner with us, you are free to take care of patients and provide them with the best possible care while we run the business side of the practice.
This way, you can focus on what you're good at and make a difference in your community's overall health and welfare instead of using your precious time to handle payroll or advertising.
Buccal Up Dental is not just for dentists — we also help dental hygienists, assistants, and front office personnel find places to build careers they love.
It can be exhausting working for large, corporate-driven dental practices, so Buccal Up Dental has committed to creating a relaxed, hometown atmosphere in all of our practices. This allows you and your coworkers to focus on your patients and not on meeting unrealistic quotas.
If you're looking for a dental practice that feels like home, look no further than Buccal Up Dental. We'd love to have you join our team.
Areas of Focus
If you're a dentist for hire, check out Buccal Up Dental in Deer Creek for all of your dental service and management needs.
Career opportunities
Staff benefits
Practice management solutions
New dentist support
Patient care
Professional connections
Knowledge building
Practice purchasing
Learn More About Buccal Up Dental
Buccal Up Dental – Deer Creek
12321 Hidden Forest Blvd.
Oklahoma City, OK 73142
(405) 722-7767