Bobby Joe (Buck) McGee of Calera, Okla., was born the youngest of 10 children to Bun Wooten McGee and Flossie El (Crowder) McGee on August 21, 1931 in Caddo, Okla.He passed from this life on January 15, 2023 at the age of 91. Bobby was a beloved husband, father, grandfather, and brother who will be missed by all.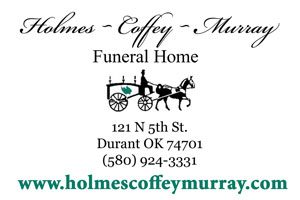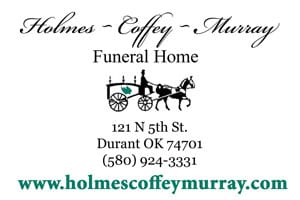 He retired from Nabisco Brands in Denison, Texas in 1993. Prior to that, he worked for Peabody Gallion in Durant, and raised his children while working as a ranch hand for Stuart Ranch in Caddo. Bobby, who was known as Buck all his life, loved working and living in the country. Training horses was his passion. He was a gifted horseman and worked with them for many years. Bobby enlisted in the United States Marine Corp at the age of 18, and was stationed in Korea during the war, then Hawaii after that.
Bobby met and married Leta Mae Knight in Glendale, Calif. in 1952 and raised six children during their 60 years together. Leta preceded him in death in December 2012. Also preceding him in death were his parents, brothers J.L. McGee, W.C. McGee, and James C. McGee, sisters Louella McGee, Gladys McGee, Bunny Rae Toschi, Syble Simmons, Billy Ruth McGee, Margaret Mozelle Collins, and son Joe P. McGee and great-granddaughter Alyssa Oswald.
He leaves behind daughters, Glenna Shepherd and Karen Billy of Durant, Okla.; sons, Robert McGee of Galveston, Texas, Gerald McGee of Durant, Okla. and Mike McGee and wife Roberta of Canadian, Okla.; grandchildren: Brent Williamson of Mead, Okla., Lisa Covington of Durant, Okla., Tara Champion and husband Francis of Durant, Okla., Ryan Carroll and wife April of Atoka, Okla., Rachel Cochran and husband Michael Hyatt of San Angelo, Texas, Ashley McMahon of Colbert, Okla., Derek McGee of Salt Lake City, Utah, Sonja McGee of Marietta, Okla., Jaxton McGee of Durant, Okla., Brandi Hutchins and husband Wade of Durant, Okla., Bobby McGee of New Boston, Texas, Raymond Faull of Idabel, Okla., and Missy Faull of Canadian, Okla.; 36 great-grandchildren and 26 great-great-grandchildren.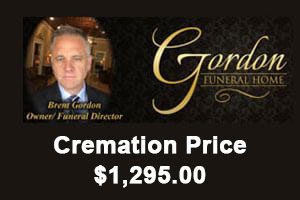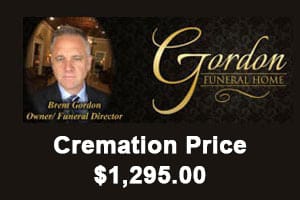 Funeral service was held on Wednesday, January 18, 2023 at the Holmes-Coffey-Murray Funeral Home Chapel with David Ervin officiating. Bobby will be laid to rest at Gethsemane Cemetery in Caddo following the funeral service.
Those serving as pallbearers: Brent Williamson, Tyler Williamson, Jeffrey Stubblefield, Travis Carroll, Michael Hyatt, and Jazmyn Oswald. Honorary pallbearers are Francis Champion and Ryan Carroll.
Services are under the direction of Holmes-Coffey-Murray Funeral Home, 121 N. Fifth Ave. in Durant.
www.holmescoffeymurray.com