Bobbie Jo (Jones) Turley, 103, departed this life on April 4, 2023. Bobbie was born in 1920 in Bluff Springs, Ark. into a family of four sisters and one brother. She met and later married the late Kelsie Woodrow Turley, also from Bluff Springs, on December 29, 1937.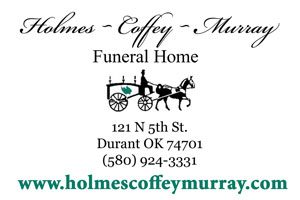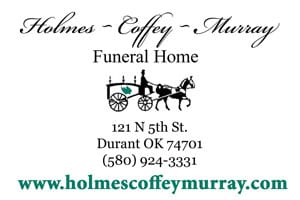 Bobbie lived the greater part of her life in Durant, Okla. For the past four years she resided at the Kings Daughters and Sons Nursing Home in Durant. This strong-willed woman had a quick wit and was known for her assertiveness. In her last years, Bobbie was often attended to by a dear and dedicated friend, Pat Jones, who also resides in Durant. Bobbie's family will be forever beholden to Pat for the loving attention she gave to Bobbie in her time of need. A lifelong friend of Bobbie and her family, sis (Edna Mowles Tidwell), has been ever present, loyal and always there and willing to help when needed.
Bobbie is also predeceased by her son, Larry Don Turley, on June 28, 2020.
She is survived by her daughter, Kay Turley DiLisio and her husband James E. DiLisio of Baltimore, Md.; granddaughters: Kasha A. DiLisio Vandivier, and Emma and Lara Vandivier of Berlin, Md., and grandson, James A. DiLisio and his wife Jennifer Strunge of Baltimore, Md.
A memorial service will be held at a later date.
Arrangements under the direction of Holmes~Coffey~Murray Funeral Home.