Bill "Auntie" (Collman) Turner passed away from this life on July 13, 2022. She was born on May 15, 1929, in Wolfe City, Texas to William Monroe Collman and Gertrude (Woodard) Collman. She married her love Elby Gene Turner on October 8, 1955, in Durant, Okla.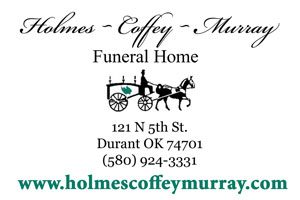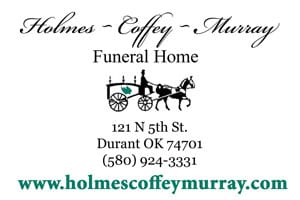 Bill was a seamstress for Levi Strauss Co. before she retired. She enjoyed many activities in her life such as water skiing and making quilts. She was also known to enjoy reading and sitting on her porch swing.
She is survived by many family members that will cherish her memory. These include nephews, Ken Collman and wife Julie of Calera, Okla., and Bryce Collman and wife Steph of Alpena, Mich.; nieces, Vicki Collman of Durant, Okla., Jane James and husband Ron, Beth Osburn and husband Richard of Levelland, Texas, Gwen Collman of Alpena Michigan, Carla Dunlap and husband John of Royce City, Texas, Dee Renner and husband Les of Oklahoma City, Okla., Lisa Adair, Donna Huggins, Paige Sullivan and Tracy Sundvall; great-nephew, Tim Bruner; great-nieces, Brandy Humble and husband Chris of Durant, Okla., Danna McKinney and husband Jeremy of Calera, Okla., Sara Osburn of Levelland, Texas, Melissa March of England, Tabur Bell of Mississippi, and Christy Bruner of Calera, Okla.; great-great-nephews: Jace Humble, Connor Humble, Noah Humble, Ryker Prentice, David Bruner, Jackson Bruner and Jayce Bruner; great-great-nieces: Addison Hogue, Hailey McKinney, Bayleigh Bruner, Presleigh Bruner, and Brooklyn Bruner; and sister-in-law Henrietta Collman of Royce City, Texas.
Bill is preceded in death by her parents, William Monroe Collman and Gertrude (Woodard) Collman; her husband, Elby Turner; brothers, Joe Collman, James Collman, and Paul Ariola; sister, Dora Goheen and nephews, Hub Ariola and Kevin Collman.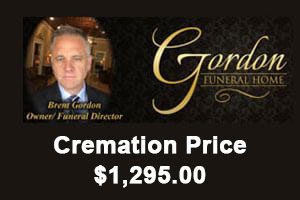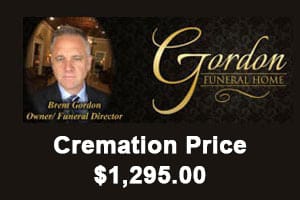 Graveside services for Bill will be held at 10 a.m. on Monday, July 18, 2022, at Rosehill Cemetery in Calera, Oklahoma with Ron James officiating. Pallbearers are Jeremy McKinney, Chris Humble, Tim Bruner, and Roy Prentice.
Services are under the direction of Holmes-Coffey-Murray Funeral Home 121 N.Fifth Ave. in Durant, Okla.
www.holmescoffeymurray.com