Bible Blast Is Parents' Top Pick for Homeschool Bible Curriculum!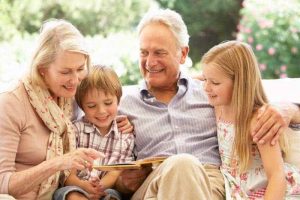 Bible Blast is a revolutionary homeschool Bible curriculum that accomplishes more than any other curriculum in imparting Bible knowledge. In a cost-effective way, Bible Blast provides the parent with structure while trying to teach their children the Word of God.
There is a difference between your children knowing Jesus and knowing about Jesus. A parent's job is to help prepare their hearts for a true relationship with Jesus. Bible Blast was purposely designed to create a social, emotional, and spiritual environment that prepares their heart and mind as a place where God can work. 
Bible Blast's Areas of Focus
When it comes to homeschooling your child with a Christian based curriculum, Bible Blast has you covered! Here are a few of the areas Bible Blast focuses on:
Homeschool Bible curriculum designed for ages 4-12

Homeschool Bible Devotions

Homeschool Bible story reading 

Scripture memorization 

Teaching kids how to search scriptures

Imparting Biblical knowledge

Rewards-based system

Fast-paced learning
The Focus of Bible Blast is to offer a tool for parents to follow the mandate of scripture to impress the Word of God on their hearts (Deuteronomy 6:4-9), train up a child (Proverbs 22:6), and teach these truths to our children (Psalm 78:2-8). 
Learn More About Bible Blast
To find out more information on this one of a kind Bible curriculum for homeschooling, you can find their contact details below:
Website
Email
contact@bibleblast.com
Address
4405 West 88th Street, Tulsa, Oklahoma 74132
Spend only minutes a week with your children to establish an excellent spiritual foundation!