Betty Ann Owens, 78, of Kenefic, Okla. completed her earthly work on Nov., 14, 2019. She was born Feb. 7, 1941 to John and Della Springer. Betty graduated from Caddo High School at the age of only 15, and later married Lloyd Gordon Owens. After marrying, they followed his work to south Texas, and in this unfamiliar environment, she learned to be a wife and mother.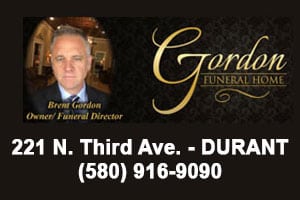 After raising three sons, she pursued a Master's Degree in Psychology at Southeastern Oklahoma State University, graduating Summa Cum Laude. She then cared for the mental health needs of southern Oklahomans in Marshall, Johnston and Bryan counties. The "Club House" events she often hosted for her patients were a big hit – she'd sing, play the guitar, and organize games to help those she cared for forget their troubles.
Admittedly bashful, music helped Betty's personality shine. She developed a love for music while performing in the Caddo High School marching band, under the direction of the legendary Robert Stoddard. She was a naturally-talented singer and guitarist. So much so, she formed a band and played in the rodeo circuit for several years. She could sing all four parts of a four-part harmony, or play familiar tunes on any instrument she touched. Wordsmithing was in her genes too, and she wrote many songs. She would improv the most clever trampoline songs, while bouncing around with her grandchildren. Though Betty never made fortunes with her musical ability, she did make faces smile brightly and hearts grow warm.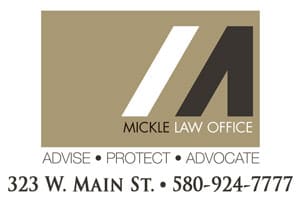 More than music, or herself, Betty loved the Lord. She diligently served Him, and was a faithful member of the Caddo Church of Christ for more than 60 years. She spoke the truth in love, and led by example. She did all the normal church-related things, like cooking meals for those in sickness or mourning, but she also quietly ministered to the less obvious needs of those around her.
Betty was preceded in death by her parents; brothers O.C., Curtis and John Springer; sister Colleen Simmons; and granddaughter Danna Tadlock.
Left to carry on her legacy are husband Lloyd of the home; sons: Kenny and wife Sherri of Kenefic, Richard and wife Donna of Coleman, and Mark and wife Kayla of McKinney, Texas; grandchildren: Kelby Owens and wife Laurie of Calera, Laurie Jo Seidel and husband Thomas of Coleman, Kevin Owens and wife Lindsay of Colbert, Thomas Owens of McKinney, Texas and Madeline Owens of McKinney, Texas; five great-grandchildren; sisters Juanita Hamilton and husband Larry of Durant, Carolyn Workman of Caney and many other beloved family members and friends.