Bernadine Glenn was born on October 14, 1932 in Sickles, Okla., to Jay and Leatha (Reddick) Hawkins. She was the youngest of nine children. She passed away on September 17, 2022, surrounded by her loving family.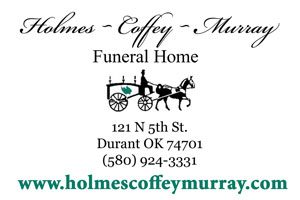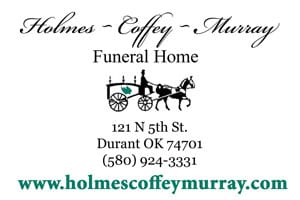 She married Donald Glenn on April 1, 1959. They had three children: Larry Coffey, Janet McCauley and Donna Loper. Don and Bernadine moved to Durant in 1978 when they purchased the Durant Mercantile. She also worked for the Department of Human Services and the Bryan County Court Clerk's Office.
Bernadine was an active member of the First Baptist Church, the Hospital Auxiliary and in her community.
Bernadine was a devoted wife, mother, grandmother, and great-grandmother. She was deeply loved by her extensive family and friends.
She is survived by her husband, Don Glenn of Durant, Okla.; sister, Leta Webster of Durant, Okla.; daughter, Janet McCauley and her husband Jim of Edmond, Okla.; daughter, Donna Loper and husband Ed of Durant, Okla.; five grandchildrenL Kristen McCauley Barrante and husband Justin of Seattle, Wash., Ryan Coffey and wife Holly of Phoenix, Ariz., Lindsey McCarty and husband Kyle of Durant, Okla., Brad Loper and wife Courtney of Kingston, Okla., and Randal Coffey of Guthrie, Okla.; seven great-grandchildren: Aniston Loper, Aiden McCarty, Lexi Coffey, Hayden Loper, Avery McCarty, Jude Barrante, Cambria Coffey, and many other loving family and friends.
Bernadine was preceded in death by her son Larry Coffey in 2018.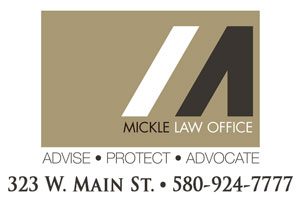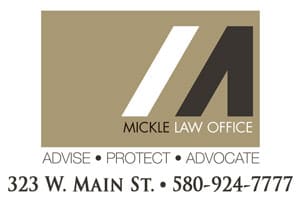 Family hour will be held on Tuesday, September 20, 2022, from 5-7 p.m., at the Holmes-Coffey-Murray Funeral Home in Durant, Okla.
Services will be held Wednesday, September 21, 2022, at the First Baptist Church in Durant, Okla., with Pastor Garry McNeill officiating. Burial will immediately follow in the Highland Cemetery in Durant, Oklahoma. Serving as pallbearers will be Brad Loper, Randal Coffey, Kyle McCarty, and Aiden McCarty. Honorary pallbearers will be Ryan Coffey, Justin Barrante, and Jude Barrante. Her funeral service will be livestreamed via Facebook.
Services are under the direction of Holmes-Coffey-Murray Funeral Home in Durant, Okla. www.holmescoffeymurray.com