Benjamin (Ben) Ray Reeves, 47, of Durant and former Denison resident, passed from this life on Saturday, August 27, 2022 after a courageous battle with brain cancer. Ben was born Sunday, September 1, 1974, in Denison, Texas, to parents Barry Ray Reeves and Terri (Campbell) Reeves.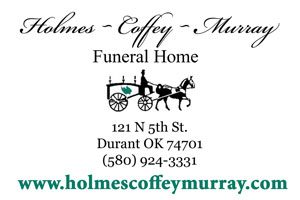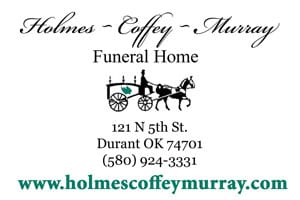 Ben attended schools in Hurst, Texas and is a graduate of Colbert High School. After graduation, Ben furthered his education at Southeastern Oklahoma State University earning his Bachelor's and Master's degrees. He was employed with the Denison Parks and Recreation Dept. for ten years and later with the Sherman Parks and Recreation Dept. for 10 years. He was a sports enthusiast and loved playing softball and baseball. Ben also enjoyed listening to all kinds of music and tending to his garden and yard work. He was of the Baptist faith.
Ben was preceded in death by his paternal grandfather, C.R. (Sonny) Reeves; maternal grandparents, Robert and Opal Campbell; and uncles, Robert and Joe Campbell.
He is survived by his wife, Melodye, of the Durant home; sons, Carter and Crosby Reeves, both of Pottsboro, Texas; four step-children, Jesse Ford, Lillie Parks, Zayda Stanton and Selby Stanton; father, Barry Reeves and his wife, Charlotte, of Durant; mother, Terri Reeves of Durant; grandmother, Jimmie Reeves of Denison, Texas; uncle, Steve Reeves of Durant; special cousins, Courtney Monroe and her husband, Jeff, of Durant, and Jennifer Cavender and her husband, Todd, of Durant; along with numerous nieces, nephews, and a host of good friends.
Funeral services were held on Thursday, Sept. 1, 2022 at the First Baptist Church in Colbert, Oklahoma with Pastor Troy Humphrey officiating. Interment at Garden of Memory Cemetery. PJ Jones, Ronny Stanford, Rocky McDaniel, Randel Brown, Jon Fisher, Todd Greenway, Brad Billy and Bobby Lewis, served as casket bearers.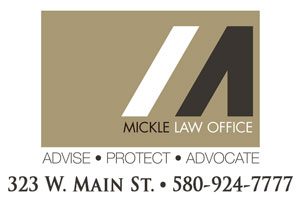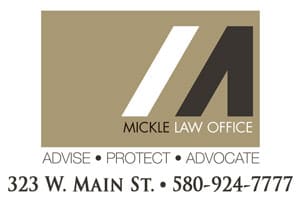 Services entrusted to Brown's Funeral Service in Durant.