Ark Roofing & Construction of the Best Roof Repairer in Broken Arrow!
Ark Roofing & Construction is proudly serving as the best roof repairer in Broken Arrow! They offer roofing, renovation, and restoration services. They are committed to bringing a stress-free, smooth experience to every customer. Ark knows that the products you use on your home are essential, and the changes you make to your home are safe in their trusted hands.
Ark Roofing & Construction has an A-rating by the Better Business Bureau and is Home Advisor screened and approved. Their crew members have been in the roofing business with over 15 years of experience and have high-level craftsmanship. Ark Roofing & Construction wants to bring you the highest-quality products for all of your home needs.
Ark Roofing & Construction knows that the best way to take care of your home is to use prevent steps and maintain your home. They understand that any work you do on your home can be overwhelming, but they're here during the roofing process!
Areas of Focus
Broken Arrow roof repair company, Ark Roofing & Construction's areas of focus include:
Roofing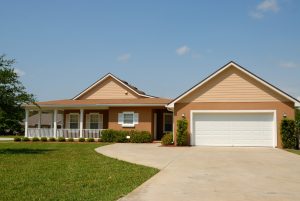 Renovation
Storm Restoration
Siding
Exterior Painting
Windows
Insulation
Guttering
Ark Roofing & Construction Contact Information
2109 N Beech Ave, Broken Arrow, OK 74012
918-376-5922
Ark Roofing & Construction is dedicated to serving its customers with a promise to do their job with integrity–the right way the first time! After they've done their job, they want to leave you with a product you love and one that's been installed with the highest level of craftsmanship!
Ark Roofing & Construction is offering contact-free roofing. They'll handle the entire project from estimate to installation via satellite, email, and phone. They are also offering a free quote. If you're interested in learning more, contact Ark Roofing & Construction today!