City of Durant
Rebecca Carroll
DURANT – The durant Police Department and Fraternal Order of Police Lodge 113 will host the 11th annual memorial service for fallen law enforcement officers on Thursday, May 18. The event will be held at Market Square and begin at 5:45 p.m.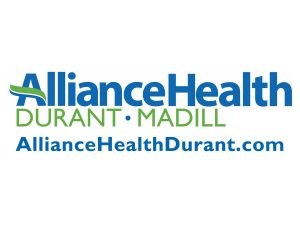 "Unfortunately, many brave men and women have lost their lives in the line of duty, but it is my honor to stand for those who have fallen," Lieutenant Chris Marcy said. "They lost their lives in the line of duty for the safety and protection of others and are more than deserving of this memorial service."
All Bryan County law enforcement agencies are invited to attend. Representatives from the Bryan County Sheriff's Office, Choctaw Nation Tribal Police, Oklahoma Highway Patrol, Calera Police Department and Sherman Police Department will participate in the ceremony. The memorial event is open to the public.
The memorial service is held in conjunction with National Police Week, observed May 14-20.