Annie Lee Henson, of Bennington, Okla., passed from this life on Saturday, July 30, 2022 at the age of 78. She was born on Friday, February 25, 1944 in Bennington to Robert Dee and Mary Lodemi (Stanley) Henson.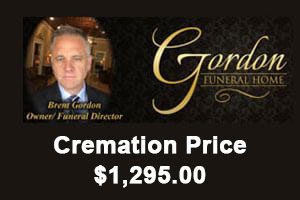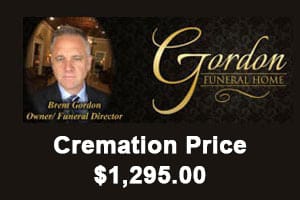 She spent her life loving and serving the Lord and her community. She spent many hours with the homeless, preparing and serving meals and instilled those values into her children and grandchildren. She had a passion for baking. Her cakes were always in demand and requested for birthdays and events. She was at her happiest when her grandchildren and great-grandchildren were near her and being spoiled by her. She enjoyed the simpler things in life. The family gatherings enjoying meals and time spent together.
He was preceded in death by her parents, Robert Dee and Mary Lodemi (Stanley) Henson, nine brothers and two sisters.
Survivors include her daughters, Debbie Whitbeck of Wilburton, Okla., Donna Glen of Anna, Texas, Dr. Cathrine Henson of Sanger, Texas; grandsons, Roberto Brown of McAlester, Okla., Joseph Adamo of Denton, Texas, Derrick Tillman of Las Vegas, Nev.; granddaughters, Denise Mock of Grand Prairie, Texas, Morgan Moses of Anna, Texas; great-grandchildren: Nathan Brown, Roberto Brown Jr., Kimberly Wright, Leanna Mock, Darryll Bercier, Princeton Holland as well as numerous, nieces, nephews, cousins and other extended family.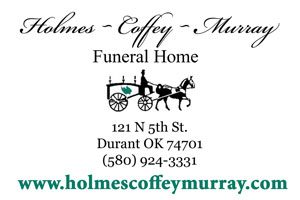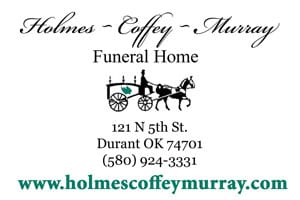 A funeral service was held on Friday, August 5, 2022 at First Pentecostal Church in Bokchito, Okla., with sister Krista Henson officiating.
Funeral arrangements are under the direction of Gordon Funeral Home, 221 N. Third Ave. in Durant.
Phone: (580) 916-9090
www.gordonfh.com