Angelo Ray Villa was born Monday, December 12, 1977, in Liberal, Kan., to Tony Villa and Pinney Beer, and passed from this life on Thursday, February 9, 2023 in Okemah, Okla. Angelo was raised in Liberal where he graduated high school and later came to Durant in 2000.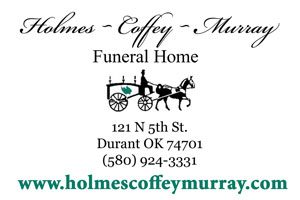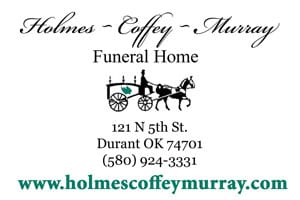 Angelo was employed as a sandblaster with R. D. Mink at Oklahoma Sandblasting. He loved spending time with Malina, Isaiah, and Gabriel, taking them to numerous parks to play. Angelo was a huge fan of the Super Bowl Champions Kansas City Chiefs. He enjoyed playing all sports growing up and loved the outdoors and going fishing. He will be deeply missed by everyone who knew him.
Angelo was preceded in death by his mother, Pinney Beer, and his grandpa, Roy Dean Beer.
He is survived by his children: Malina Villa, Giovanna Villa, Gracie Rae Villa, and Elijah Ray Villa; step-sons Isaiah and Gabriel Rosas; sister Amber Hellems; brothers Marty Hellems and Billy McLaughlin; grandmother Panchita Beer; aunts Cell Beer and Tina Beer; nephews Arkel McLaughlin and Logan Farrell; nieces Makiya Pounder, Jurni Mitchell, and Sabrina Hellems; and a host of good friends.
The family will receive friends from 6-8 p.m. on Friday, February 17, 2023, at Brown's Funeral Home.
Funeral services for Angelo will be held at 10 a.m. on Saturday, February 18, 2023, at Brown's Funeral Home chapel in Durant with Bro. Scott Harper officiating.
Arrangements under the direction of Brown's Funeral Home.