Andres Aguinaga Rodríguez was born November 30, 1976, in San Felipe, Mexico to parents Concepcion Aguinaga Juarez and Ernestina Rodriquez Rocha. Andres passed from this life on September 17, 2023, in Durant, Okla., at the age of 46. He moved to Bryan County in 1995 from Mexico and later married Maria Dolores Salazar on August 1, 2001. He worked as a foreman manager, and he loved cattle, land, and ranch style living. He enjoyed being a mechanic and was able to fix anything. He was a member of St. William Catholic Church in Durant.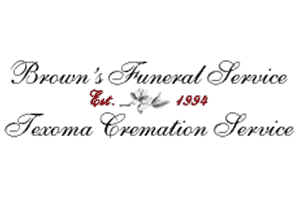 Andres was preceded in death by his cousin, Joaquin Jasso Aguinaga; close family friends, Betty and Woodrow Walker; aunt, Maria de Jesus Aguinaga Juarez; uncle, Franciso Aguinaga Juarez; cousin, Salvador Aguinaga Rodriguez, and aunt, Maria de la Luz Aguinaga Juarez.
Andres is survived by his wife, Maria Dolores Salazar; daughters, Iridian and Teresa Aguinaga; son, Matthew Aguinaga; father, Concepcion Aguinaga Juarez; mother, Ernestina Rodriquez Rocha; sisters, Julieta Aguinaga, Irene Aguinaga, Maria Elena Aguinaga, Cirila Aguinaga, and Maria Auxillo Aguinaga, and brothers, Miguel Angel Aguinaga, Jose Aguinaga, and Nicolas Aguinaga and numerous extended family and friends.
A Funeral Mass will be held on Saturday, September 23, 2023, at St. William Catholic Church in Durant, Okla. Father Carl Kerkemeyer will officiate. A Christian burial will follow in Oak Grove Cemetery in Nida, Oklahoma.
The pallbearers will be Nicolas, Angel, Jose, Alejandro, Raymundo, Homero, Alfonso, Juan, and Charlie. The family will receive friends at the Funeral Home on Friday from 6-8 p.m. Condolences may be sent to the family at www.brownsfuneralservice.com.
Arrangements are under the direction of Brown's Durant Funeral Service and Crematory.