Action Pest Management Is Tulsa's Top Pick for Premier Pest Control!
When it comes to getting a good night's sleep and waking up feeling your best, it is important that your bed feels comfortable and safe. This is not the case whenever bed bugs make their way into your bedroom. If you're waking up with mysteriously itchy and bruised skin, you likely have a bed bug problem.
Once they make their way into your home, bed bugs can be extremely difficult to get rid of. Action Pest Management uses professional pest control techniques and state-of-the-art equipment to rid your home of bed bugs as well as a variety of other pests, including roaches and termites.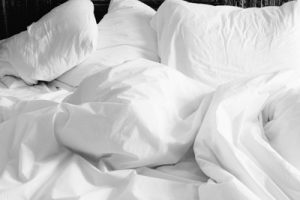 The heat treatment process is proven to be incredibly effective in the elimination of bed bugs. This quick, all-natural approach will thoroughly eradicate any existing bed bug population, including insecticide-resistant varieties.
If you suspect that you have a pest problem, are currently in need of pest control or just want to set your home up for a pest-free future, Action Pest Management offers a variety of services to suit your every need:
Professional Services Offered by Action Pest Management
• Bed Bug Heat Treatment
• Bee and Wasp Control
• Ant Control
• Mosquito Control
• Roach Control
• Spider Control
• Snake Control and Removal
• Rodent Control
• Residential Pest Control
• Commercial Pest Control
• Termite and Pest Inspections
• Monthly Maintenance Pest Control
Learn More About Action Pest Management
To have Action Pest Management handle all your pest control needs, contact them via the information below:
Action Pest Management
1900 W Albany St, Broken Arrow, OK 74012
(918) 259-9400
actionpestmanagement@gmail.com
takeactionpestcontrol.com