Wayne Green, of Durant, Okla., passed from this life on Friday, Oct. 4, 2019 in Denison, Texas at the age of 61. He was born on Thursday, June 12, 1958 in Oklahoma City, Okla. to Lloyd Thomas and Lola Mae (Stafford) Green.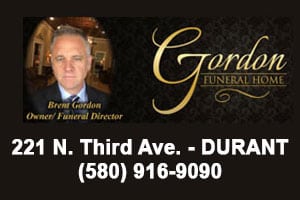 He married Mary (Elsey) Green on Jan. 27, 1983 in Oklahoma City.
Wayne was a longtime resident of Caney. He enjoyed fishing, dominos, horseshoes, pitching quarters, and working on lawnmowers. Most of all he loved spending time with his family and especially his grandkids.
He was preceded in death by his parents; sister, Judy Green; brother, Ronnie Green and brother-in-law, Floyd Head.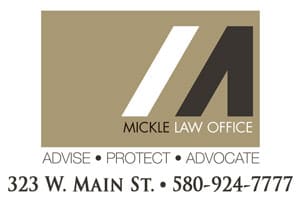 Survivors include wife, Mary Green of the home; daughters: Latasha Harbin and Rae of Durant, Okla., Sabrina Cooper and husband Kenny of Kenefic, Okla., Brittany Loudermilk and husband Justin of Kenefic, Okla., Destiny Holaday and husband Corey of Antlers, Okla., Alysha McClour and husband Brian of Durant, Okla.; brother, Carl Green and wife Judy of Caney, Okla.; sisters: Ladelle Earley and husband Henry of Durant, Okla., Loretta Head of Caney, Okla., Patrechia Johnson and husband Larry of Dike, Texas; best friend, James Troxtell of Durant, Okla.; 12 grandchildren and numerous nieces, nephews and extended family.
A funeral service will be at 2 p.m. Tuesday at the Caney Pentecostal Church with Bro. Jeremy Parham officiating.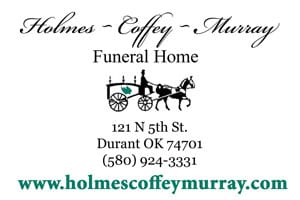 A graveside service will follow at the Caney Cemetery in Caney, Okla. Wesley Self, Kenny Cooper, Justin Loudermilk, Cory Holaday, Jeremy Plumbtree and Brian McClour will serve as pallbearers. Lucus Self, James Troxtell and Tony Finch will be honorary pallbearers.
Arrangements are under the direction of Gordon Funeral Home, 221 N. Third Ave. in Durant.
Phone: (580) 916-9090
www.gordonfh.com