Willie Virginia Dickson was born on January 24, 1924 in Davis, Okla. She passed from this earthly life on May 12, 2019 at the age of 95 years, 3 months and 19 days.
Virginia was named "Willie" after her uncle; William Virl Cope who was her mother's beloved brother. She went by the name Virginia all of her life.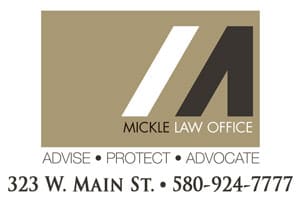 Virginia was the youngest of three children born to Charles and Bertha May Cope Dickson of Davis, Okla. She had one brother, Doyle Eugene Dickson, who was born in 1914 and passed away just a few days before his fifth birthday and one sister, Dorothy Florine Dickson who was born in 1917, and passed away in 1992 at the age of 74.
Virginia graduated from Davis High School in 1942. She was an accomplished pianist and frequently played the piano at church. She also played the accordion. Early in Virginia and Vernon's marriage, they owned horses and were active in the 89er Round Up Club. They rode in many parades and rodeos, always making a special effort to perform in the annual 89er Parade that celebrated the anniversary of the opening of Oklahoma Territory to settlers. Virginia was also a rodeo Pole Rider, that is similar to barrel riding. She was good and performed in many rodeos.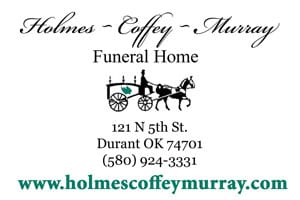 She was special. She was precious. She was their auntie, and a substitute mother. The hole she leaves in her family's lives is profound. They rejoice in having had this special bond with her. They rejoice at having had her in their lives. They are grateful that she has gone on to a better place, a better life, a life without pain and suffering. God's arms are open to receive her. Their lives are better because she was in them. They rejoice in a life well lived.
Her niece Martha Hoggard, her niece Sharon Wheeler and husband George Wheeler, and many other cousins, nieces, nephews and friends, survive her.
Virginia was preceded in death by her husband Vernon Bennett, her parents Charles and May Dickson, her brother Doyle Eugene Dickson, her sister Dorothy Langston, her nephew-by-marriage, Eric Hoggard, her grandnephew Mike Wheeler and many other family members and friends.
A graveside service will be at 3 p.m. Monday May 20, 2019 at the Chapel Hill Memory Garden in Oklahoma City, Okla. with Rev. Jeni Markham Clewell officiating.