Velma Sinor, a beloved wife, mother, grandmother, great-grandmother and resident of Kemp, Okla. passed from this life on May 8, 2019 at the age of 82.
Velma was born in Liberty, Okla. on June 2, 1936 to Ira Homer Hackworth and Zora Belle (Mantooth) Hackworth. She married Burnest (Buck) Sinor in Durant, Okla. on May 11, 1957. Velma spent her life caring for her home and beloved family. She was a faithful member of the Kemp Church of Christ. Velma enjoyed watching ballgames and playing board games.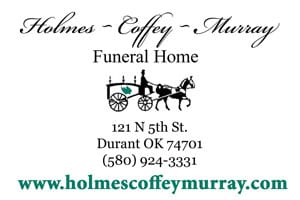 Mrs. Sinor is survived by her husband Buck of the home: sons, Marty Sinor and wife Lori of Hendrix, Okla. and Bernie Sinor of Kemp, Okla.; daughters, Pam Ahearn of Little Elm, Texas and Tonya Wade and husband Jimmy of Kemp, Okla.; cherished grandchildren, Christina Redden, Jory Wade, Tyler Wade, Maggie Ahearn, and Sheridan Ahearn; cherished great-grandchildren, Knox Wade. Dax Wade, Liam Wade, Cora Wade; and special great-nieces Julie Ard and Mandy Michael.
Mrs. Sinor was preceded in death by her parents and 12 siblings.
A celebration of her life will be at 2 p.m. Saturday, May 11 at the Kemp Church of Christ in Kemp with Bro. Jan Kelly officiating. Burial will follow at the Kemp Cemetery. Her pallbearers will be Jory Wade, Tyler Wade, Robert DeLashaw, Eddie DeLashaw, Ricky DeLashaw, Randy Hackworth, Brian Hackworth, and Bobby Richardson. The honorary pallbearer will be Nelson Fox.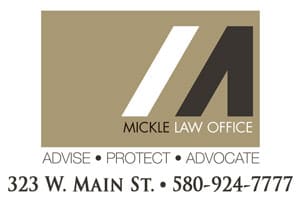 Services are under the direction of Holmes~Coffey~Murray Funeral Home in Durant, Oklahoma www.holmescoffeymurray.com