GAC Communications
RUSSELLVILLE, Ark. – Following a 2018-19 season that featured a return to the NCAA Tournament for the first time since 2007, Southeastern Oklahoma State will open 2019-20 as the preseason favorite in the Great American Conference, the league office announced on Thursday.
The Savage Storm received eight first-place votes. Southern Nazarene, the two-time regular-season and tournament champions, claimed the remaining four votes and took second in the poll.
Southeastern returns 2019 GAC Player of the Year Kevin Buckingham. He averaged 21.6 points and 9.5 rebounds while shooting 60.2 percent from the field to earn multiple All-America honors. He increased his numbers to 27.2 points, 10.2 rebounds and 65.8 percent shooting in five postseason games. The Savage Storm also brings back All-GAC honorees Adam Dworsky and Kellen Manek. Dworsky led the GAC in 3-point field goal percentage as he made 51.8 percent of his tries. Manek averaged 13.5 points and 5.8 rebounds. He shot 40.8 percent from the 3-point arc.
In the past two seasons, only six schools have won more games than Southern Nazarene's 56. They became the first repeat winner at the GAC Championships and won their first NCAA Regional contest. While they must replace Noah Starkey, the league's two-time Defensive Player of Year, they return Jhonathan Dunn and Micah Speight, a pair of two-time First-Team All-GAC selections. Speight earned MVP honors as the GAC Championships after he averaged 22.0 points, 7.7 rebounds, 5.7 assists and 2.3 steals. He shot 50 percent from the field. Dunn became the GAC's third two-time All-Region selection. He enters the season needing 175 points to become the conference's all-time leading scorer.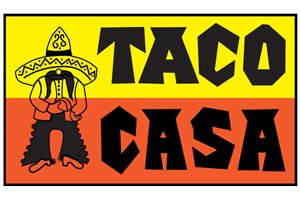 Oklahoma Baptist claimed third, followed closely by Henderson State, Southern Arkansas and East Central. In Jason Eaker's first season with the Bison, they won six more games than in 2017-18 including their first win ever at the GAC Championships. They return three double-digit scorers from last year's team in Dishon Lowery, Harrison Stoddart and Brantly Thompson. Last season, the Reddies posted a 19-11 record, their most victories since winning 23 in 2007. They return all three of their 2019 All-GAC selections – Mike Fofana, Rel Johnson and Chris Parker. The Muleriders produced their best record, 19-10, in their Division II era. DeVante Brooks made the All-GAC First Team and Jalen Brooks claimed the Freshman of the Year award. ECU's Camron Talley repeated as an All-GAC First-Team performer. He averaged 20.5 points per game and made 97 3-pointers.
Arkansas-Monticello placed seventh while Arkansas Tech took eighth. The Weevils' KJ Lesure led the team in points, assists, steals and 3-point field goals to land on the All-GAC Second Team. Tech's RJ Glasper returns for his junior season. He has scored 1,037 points in his first two years.
Ouachita, Harding, Northwestern Oklahoma State and Southwestern Oklahoma State rounded out the poll. Vinny Patel took over as the Rangers head coach.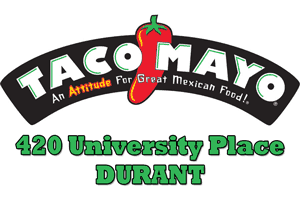 The 2019-20 season begins on Friday, November 1 with Southern Nazarene facing Missouri Western State as part of the Small College Basketball Hall of Fame Classic. One day later, the Crimson Storm will take on reigning national champion Northwest Missouri State in a rematch of a second-round contest from last year's Central Regional.
The season starts in full the following weekend. The Crimson Storm, plus Arkansas Tech, Harding, Northwestern Oklahoma State and Oklahoma Baptist hosts non-conference tournaments. For the ninth-straight season, the top eight teams head to Bartlesville, Oklahoma for the GAC Championships.