Jim Buckner, of Durant, Okla., passed from this life on Monday, Aug. 19, 2019 at the age of 93. He was born on Sunday, Oct. 11, 1925 in Decatur, Texas to Joseph William and Nora Dean (Davis) Buckner.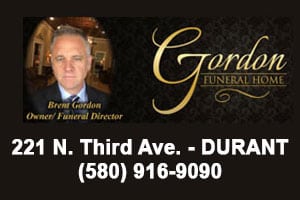 Jim was a longtime resident of Bryan County. He worked for Choctaw (EVS) for eight years and was the owner of J & J Greenhouse. He enjoyed fishing, elk hunting and spending time with his family.
He married Joyce Nina (Smith) on March 25, 1951 in Durant, Okla.
He was preceded in death by his parents, six brothers and one sister.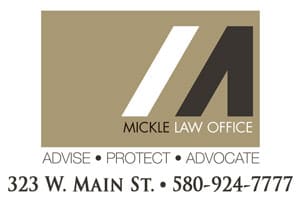 Survivors include his wife Joyce of the home; son, Davey Buckner and wife Pam of Tishomingo, Okla.; daughters, Kathy Vest and husband Jacky of Caddo, Okla., Linda Robinson and husband Wayne of Durant, Okla.; grandsons Bryan Robinson of Benicia, Calif., Jim Henson of Charleston, S.C., Chris Henson of Caddo, Okla.; granddaughters, Jessica O'Neill of Durant, Okla., Lacy Tannahill of Pilot Point, Texas, Melissa Cooperman of Round Rock, Texas; as well as 13 great-grandchildren and other extended family.
A graveside service will be held at 10 a.m., Thursday, Aug. 22, 2019 at the Center Hill Cemetery in Kenefic, Okla. with Bro. Jackie Robinson officiating.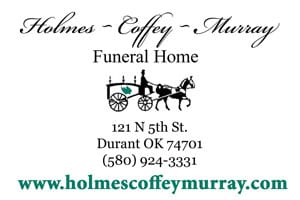 Arrangements are under the direction of Gordon Funeral Home, 221 N. Third Ave. in Durant.
Phone: (580) 916-9090
www.gordonfh.com.