SE Athletics
Matt Thomas, Sports Information Director
DURANT – Southeastern Director of Athletics Keith Baxter has announced the addition of Seth Dutton as Associate Athletics Director for External Operations.
Dutton returns to his alma mater after a most recent stop as the Director of External Operations at Texas A&M-Commerce, a position he held for a year.
"I am beyond excited to return to a place that has done so much for me," Dutton said. "Even before I knew about Southeastern. A take a lot of pride in being a second generation graduate and second generation athlete. Keith and Cherrie have done so much for me in my career and I am ready to be back alongside with them to give our student-athletes the best experience they can have and will remember for the rest of their lives."
"We are looking forward to having Seth back on campus," Baxter said. "He will give us a unique perspective, having been at UAM and Texas A&M Commerce, he has been exposed to different opportunities.  With him being a SE alum, former student-athlete and coach he has knowledge of our programs, the community and a true love for SE.  His past experiences will help us to grow and expand our external operations."
At TAMUC, he managed the Lion Sales and Service Box Office which encapsulated ticket sales and partnership revenue.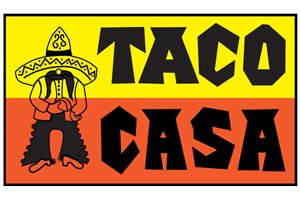 Prior to joining the Lions, Dutton served as the Assistant Athletic Director for Compliance and Academic Services at the Arkansas-Monticello from October of 2015 through summer 2018.
He moved to UAM after a six-year stop at Southeastern, beginning as a baseball and football student-athlete before eventually joining the football coaching staff. For the previous two years before being hired at UAM, he served in multiple roles with the Southeastern football team as the director of operations, tight ends coach, and assistant special teams coordinator.
The Tulsa, Okla., native lettered two years for the Southeastern baseball team and was a part of the Savage Storm's 2011 Lone Star Conference championship. He also played football at Southeastern.
Before joining the Savage Storm, Dutton was an all-conference and all-region baseball honoree at Allen County Community College in Iola, Kan.
Dutton earned an associate's degree from Allen County CC in 2009, a bachelor's degree in physical education from Southeastern Oklahoma State in 2013, and a master's degree in sport studies and athletic administration from Southeastern in 2015.