By Joey McWilliams
BLUE – Bryan County Emergency Management director James Dalton has been on site in the Blue/Bokchito area since the storms got going on Tuesday night.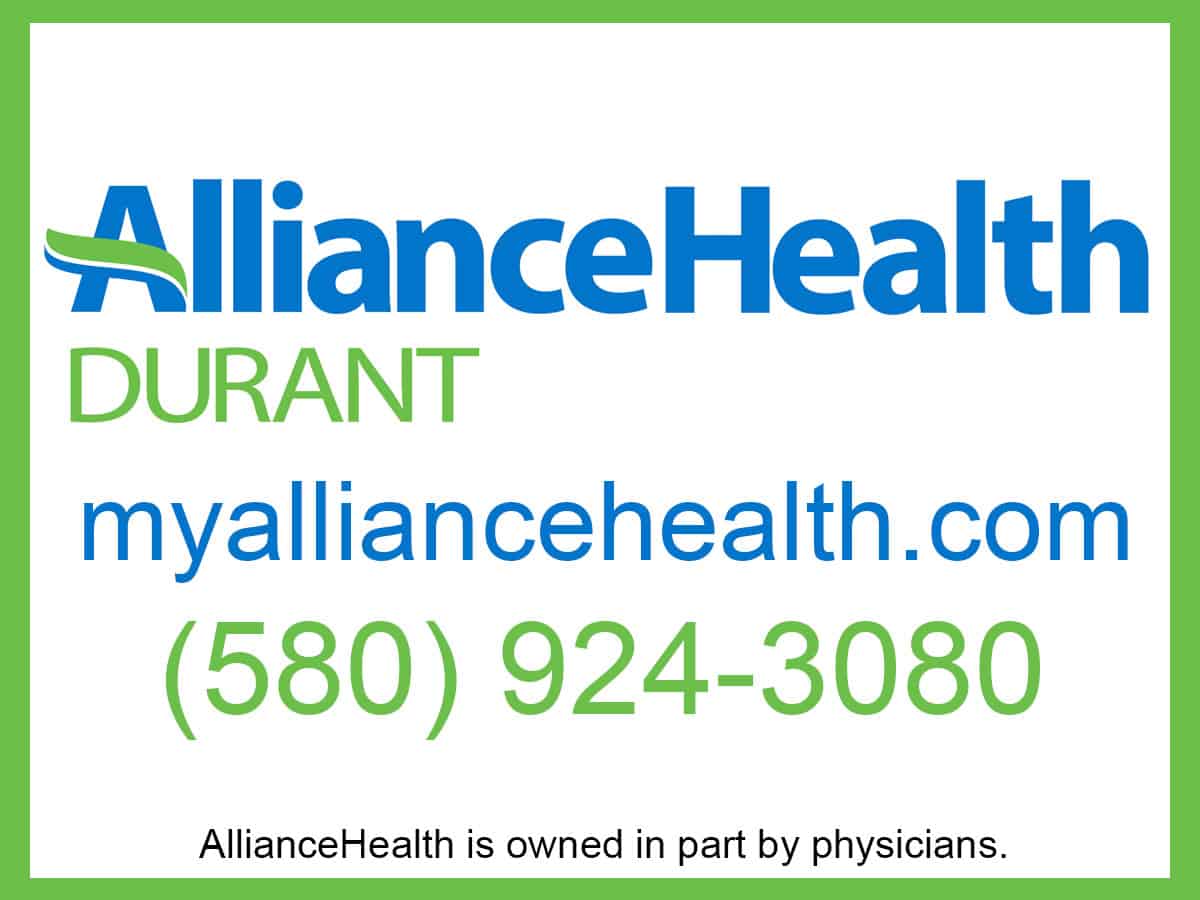 He gave an update Wednesday afternoon from the central staging area and command center at Rock Creek Elementary School on the progress on help in aiding victims of the tornado and more.
With the Rock Creek ISD closing school for the day, the gymnasium is being used as a site to bring water, snacks, food, and other supplies for those who have been without during this time – many without power and some without homes following the devastation of the storm.
"If people need water, Gatorade or snacks, they are here," Dalton said. "And we're also going to bring in tarps and hand tools and things of that nature. If you've had damage to your home and need a place to stay, we have the Red Cross here along with the Choctaw Nation Housing Authority.
He also reported that he is getting updates from Southeastern Electric Cooperative and O.G.E. Dalton said SEC has three crews working in the area and that the intent is to have it up by tomorrow afternoon, and not later than the next day.
An O.G.&E. spokesperson said to Emergency Management that they hope to have their customers back in power by today.
"We want to again caution residents who are out," Dalton said. "Be careful if you are around power lines. We don't know if those lines are energized. And at this time, we are not taking any volunteers, unless they are actual first responders, who are trained. And that is for the safety of the first responders and the individuals as well."
Dalton also said the Red Cross personnel has been doing some preliminary damage assessments of homes in the field, and are to try to get as much of that field work done before the next batch of storms moves in later in the evening.
"We're in a threat risk area again this evening," Dalton said. "The National Weather Service is here with us this afternoon. The Warning Coordination Meteorologist from Norman is here. He is looking at the assessment from yesterday and he is keeping abreast of anything that we might have coming up again for today, so we're keeping our eyes on that."