The Durant Area Chamber of Commerce recognized a new business and new member of its group on Wednesday with a ribbon cutting.
Marekting Techs is located at 1020 W. Main St. in Durant and owned by Clay Toma. Toma also owns Computer Techs, which is housed in the same building.
"We started Computer Techs five years ago," Toma said. "And as the years went on, I realized more and more how important marketing was for the growth of my business. So I got better and better at it. I hated it at first, but I decided a year or two ago that this was something I wanted to do.
"People are always coming in and asking if we do website design and development, if we do marketing. So we decided we're going to this and here we are."
Toma said Marketing Techs will provide full-service marketing solutions and website design and development for small businesses. He spoke about how his company would look to help others.
"If a business reaches out to us, looking for marketing solutions, we start with a strategy-first approach before tactics. That helps us to build a good foundation for marketing moving forward for that business. Then we move into smart marketing tactics, which would be Facebook and social ads, Google ads, email marketing and website design and development, to name a few.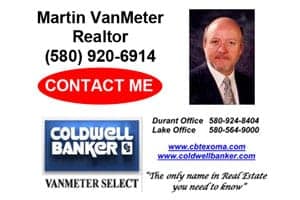 "There is a lot more to marketing than just those things. And we pride ourselves in that we're not going to offer just a cookie-cutter solution or a one-size-fits-all solution to a business for marketing. We're really going to get to know that business and what their needs are and develop a good strategy based on that."
You can contact Marketing Techs at (580) 215-1228 and find the business online at themarketingtechs.com