Barbara Ann Marlow (Cates), 85 of Durant Okla., entered into eternal rest on Monday, Nov. 4, 2019 at Texoma Medical Center in Denison, Texas. Barbara was born to Theo Ernest Cates and Mary Ann (Cowling) Cates in Foreman, Ark.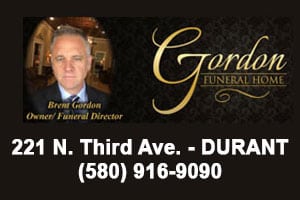 She moved from Arkansas to Bokchito, Okla. in the spring of 1951 with her family. On June 6, 1952, she married the love of her life Toy C. Marlow in Sherman, Texas. Barbara was Baptist and was baptized at Bokchito Baptist Church. Barbara loved taking care of her husband Toy. She worked managing First Street Apartments in Durant, Okla., and she also loved watching sports and horse racing.
Barbara was preceded in death by her parents Theo and Mary Cates, her husband Toy C. Marlow, her siblings: Lynn Cranfield and James Cates.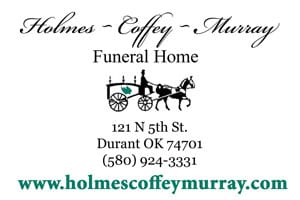 Barbara is survived by her sister Wanda Garrett of Stroud, Okla.; her children: Vickie Walker and husband Gary of Durant, Okla.; Carl Marlow and wife Angela of Durant, Okla.; Kimberly Marlow fiancé Roger Springer of Durant, Okla.; Carma Elliott of Durant, Okla.; grandchildren: Tracy Walker of Durant, Okla., Amanda Springer and husband Kent of Caddo, Okla., Chad Marlow of Bokchito, Okla., and Cody Elliott of Durant, Okla.; great-grandchildren: Colby Marlow, Chloe Marlow, Doc Marlow, Ruger Marlow, Jett Springer, Mallie Jo Springer.
Funeral Services will be held at Bokchito Baptist Church Saturday, Nov. 9 , 2019 at 10 a.m. with Ggaveside services to follow at Bokchito Cemetery. Officiating is pastor Preston Burns.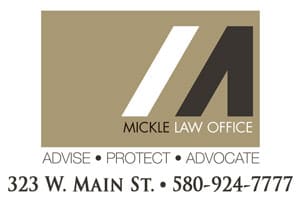 Searving as Pallbearers are: Steve Reynolds, Steve Dow; Frank Stricklen; Randy Harrington; Chris Hayworth; and Anthony Winnett. Honorary Pallbearer Mike Malone.
Family will receive guests for visitation on Friday from 6-7 p.m. at Browns Funeral Service Durant. Services are under the direction of Brown's Funeral Service Durant.