Thomas "Tom" Bert Williams, of Boehler, Okla., passed from this life on Tuesday, June 4, 2019 at the age of 78.  He was born on Wednesday, March 19, 1941 in Pawhuska, Okla. to Bert Woodrow and Myrtle Emily (Byington) Williams.
Tom spent much of his childhood around Atoka County, Okla. as well as several Midwestern states and Alaska. He graduated valedictorian from Stringtown High School and went on to earn degree credits from LA Trade-Tech and the University of Alaska.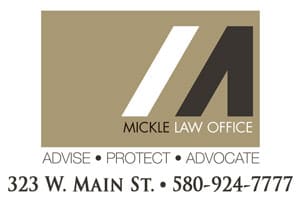 He was not a stranger to hard work and served the people of the Choctaw Nation of Oklahoma for nearly 40 years.
Tom was an avid rancher. He loved to fish with his family and tell of his vast adventures in places like the frigid North Slope Borough in Alaska. He could play a mean game of dominoes, cards or checkers and would race to complete puzzles or clear the table in a game of pool. Family and friends will miss Tom's jokes, stories and vast knowledge of Choctaw history. Most of all his love and his joy was his family and spending time with them.
He married Christine Wells on January 9, 1969 in Stonewall, Okla.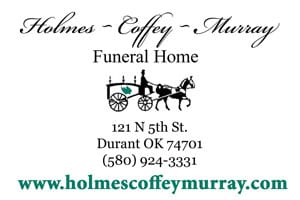 He was preceded in death by his parents Bert and Myrtle Williams and brothers John and Bobby Williams.
Survivors include his wife Christine of the home; sons, Christopher Williams of Boehler, Okla., John Williams and wife Shelley of Blue, Okla.; daughters, Tammy Tirado and husband John of Frisco, Texas, Latisha Potter of Durant, Okla; sisters Minerva Louise Thompson and husband Floyd of Vancouver, WA, Ruth Ann Castor and husband Tommy of Choctaw, Okla., Susan Roberts of McAlester, Okla.; eight grandchildren and one great grandchild,  as well as a nieces, nephews, cousins, other extended family and a host of friends.
A family hour will be held from 6-8 p.m. on Friday, June 7, 2019 at Gordon Funeral Home.
Memorials may be made to The American Liver Foundation at https://liverfoundation.org/for-patients/donate-now/
Arrangements are under the direction of Gordon Funeral Home, 221 N. Third Ave. in Durant.
Phone: (580) 916-9090
www.gordonfh.com.