SE Athletics 
Matt Thomas, Sports Information Director
SAN ANGELO, Texas – Southeastern suffered a hard-fought five-set loss in the weekend finale against New Mexico Highlands and wrapped up the second and final day of the Angelo State Invite with a pair of losses after 3-0 loss to Texas A&M-Kingsville to open the day.
The losses drop the Savage Storm to 0-4 to start the season heading into its first home action when it hosts the Southeastern Classic Sept. 13-14 in Bloomer Sullivan Arena.
In the nightcap, the Storm won 11 of the final 13 points of the first set to pick up a 25-21 win and take a 1-0 lead.
NMHU answered with a 25-23 win in the second set, but SE responded and took advantage of an 8-2 run mid-set to pull ahead for a 25-23 win and a 2-1 lead.
That lead was dashed with a 25-22 loss in the fourth set to even the match at 2-2 before NMHU swiped the fifth set 15-9 to steal a 3-2 win.
Four Storm players posted double-digit kill outings, with Caroline Griffith, Hannah Grant, and Taylor Robinson each finished with 11 while Malaysia Burns put up 10 in the effort.
Jodi Dixon dished out 41 assists to trigger the offense which finished with 50 kills combined, while Dixon added a kill, two blocks and 11 digs.
Aleksandra Rodic led the defense with 22 digs, just edging out Caitlin Cosby who turned in 21 digs. Grace Shehadeh and Dixon each added 11, while Micah Stiggers picked up 10.
Griffith also added a team-high three blocks.
Southeastern opened the day with a 3-0 loss to Texas A&M-Kingsville.
Against the Javelinas Malaysia Burns paced the Storm offense to the tune of 10 kills, while Aleksandra Rodicchecked in next with eight kills and Taylor Robinson added six.
Arabella Bounchard handed out 17 assists and added a kill and seven digs.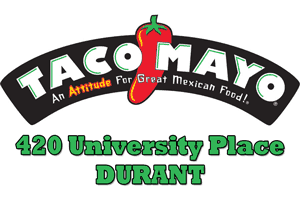 Caitlin Cosby led the defense with 14 digs, while Micah Stiggers finished just shy of double-figures with nine.
The Storm dropped the opening set 25-14, and despite closing the gap in set two would fall behind 2-0 with a 25-21 loss. SE nearly extended the match, but TAMUK would score seven of the final 11 points in the third set to swipe a 25-23 win and win the match 3-0.