Rick Stilwell, a veteran of the United States Navy, beloved husband, father, grandfather, and family member, joined his Lord and Savior Jesus Christ in heaven on Monday, Oct. 7, 2019 at the age of 64. He was born in Durant, Okla. on April 8, 1955 to Harold Gene Stilwell and Ethel (McKinney) Stilwell. Rick married his beloved Terri (Redden) in Durant on Feb. 1, 1985.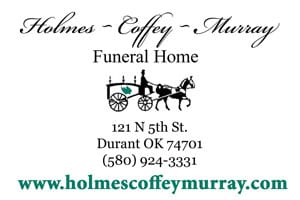 Rick proudly served his country in the United States Navy in a construction battalion (CB), building airstrips. He operated and owned Stilwell's Garage along with his brother and owned the R&T Auto Sales. Rick was a member of the Victory Life Church in Durant.
Mr. Stilwell is survived by his cherished wife, Terri Stilwell of the home; children, Rickey Gene Stilwell of Durant, Okla., Brandon Stilwell and wife Becky of Oklahoma City, Okla., and Sarah Simmons of Durant, Okla.; grandchildren: Lucas Stilwell, Caleb Stilwell, Tristan Stilwell, Abigayle Stilwell, Addilynn Roberts, Hannah Simmons and Roman Crooms; siblings: Larry Gene Stilwell of Durant, Okla., Tammy Harman and husband Kent of Daytona Beach, Fla, and Gena Belcher of Mead, Okla.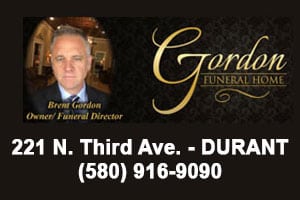 Mr. Stilwell was preceded in death by his parents, Harold Gene and Glenna Stilwell and Ethel Anderson; paternal grandparents, Herman and Lena Stilwell; and father and mother-in-law, Clifford and Bonnie Redden.
Family hour will be from 7-8 p.m. on Thursday, Oct. 10, 2019 at the Holmes~Coffey~Murray Funeral Home in Durant, Okla. A celebration of Rick's life will be at 10 a.m. Friday, Oct. 11, 2019 at the Victory Life Church in Durant with Pastor Lee Armstrong and Pastor Rick Smith officiating. His final resting place will be the Highland Cemetery in Durant.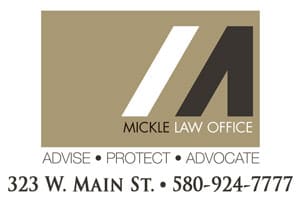 Services are under the direction of Holmes~Coffey~Murray Funeral Home in Durant, Okla. www.holmescoffeymurray.com