Ray Huston Terrell, a resident of Bokchito, Okla. passed away on August 11, 2019. Ray was born on July 23, 1933 in Caddo, Okla. His parents were Mildred Mae Terrell and Willie Houston Terrell.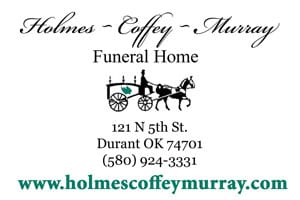 Ray was a member of the First Baptist Church in Bokchito. Lois and Ray were married on June 20, 1954 in Bokchito. They shared 65 years of marriage.
Ray's parents lived on a farm and ranch north of Bokchito. In 1933, their son Ray Huston was born. They taught him all about gardening, milking cows, taking care of livestock, and other chores. Ray loved to ride the billy-goat, the goat stayed close to the house because sometimes when his mother got him dressed to go somewhere, she would look outside, and Ray would be on that billy-goat again. As he got older, he enjoyed riding a horse, their transportation was a wagon and horses, all three loved to ride.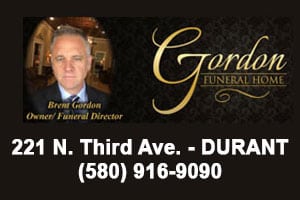 In 1941, Ray and his parents moved to California during the great dust bowl days. Mildred and Willie worked in the grape vineyards, they also picked cotton, peanuts and corn. Ray attended Sunset School where he helped build a swimming pool. He attended track meets at different schools where he placed first place and set the record for high jump.
In 1947, the family returned to their farm in Oklahoma. Ray graduated from Bokchito High School in 1951. He and his dad rode their horses in several hometown parades. After returning from California, his parents health started to fail so Ray moved his parents to Bokchito. He worked at Riddles Grocery Store until he was drafted into the Army, he served two years in the Armed Forces part of that time in Korea.
When he returned home, he attended SOSU in Durant. Then he worked at Durant Bank and Trust until he retired in 1993, to help care for his elderly parents. Ray liked to repair items such as: radios, drills, BB guns, clocks, small tools, knives and watches. He enjoyed garage sales collecting watches and clocks, he also enjoyed puzzles and watching westerns on television.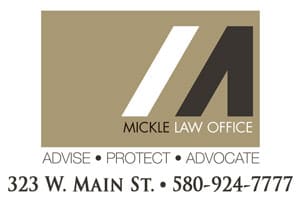 Mr. Terrell is survived by his wife, Lois Marie Terrell of the home; son, Terry Ray Terrell and Vonda Mathews of Liberty, Okla.; daughter, Marilyn Marie Dill and husband Steve from Bokchito, Okla.; granddaughters: Karale Young and husband Josh of Kittery, Maine, Taylor Shipp and husband Justin of Kemp, Okla., Mandy Callaway and husband Brent of Poteau, Okla,; grandsons: Travis Dill and wife Charlee of Roberta, Okla. and Colt Terrell of Liberty, Okla.; great-grandchildren: Rosy, Henry, and Piper Young of Kittery, Maine, Huck and Maylee Callaway of Poteau, Okla., Landry and Kenna Shipp of Kemp, Okla. and Alice Marie Dill of Roberta, Okla.; brother-in-law, Rev. David Earl Pruitt and wife Ruth of Katy, Texas; sisters-in-law, Jeanell Walker of Richardson, Texas and Lynda Neel and husband Danny of Katy, Texas; and numerous other relatives and a host of friends.
In lieu of flowers, the family respectfully request that donations be made to the Abundant Life Texoma in Durant, Okla., 1307 North Washington, Durant, OK 74701.
Services are under the direction of Holmes~Coffey~Murray Funeral Home in Durant. www.holmescoffeymurray.com