Michael Lynn Bailey, of Durant, Okla., was born March 2, 1960 in Hugo, Okla., the son of William Harvey Bailey and Elsie Marie (Foster) Bailey.  Mike moved to his heavenly home on Aug. 8, 2019.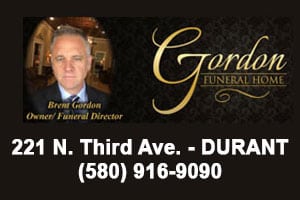 Mike grew up roping calves and riding horses achieving high school rodeo finals, Indian National Finals, USTRC (United States Team Roping Championship), and Booger Barter finals numerous times in team roping and rodeoed all over the United States. Besides being an avid team roper, Mike loved raising horses and fishing.
His greatest enjoyment was his God-given gift of helping kids and older people both in and out of the Choctaw Nation, no matter the need, large or small which was demonstrated through his giving heart, exceptional mind and excellent memory. Wherever he saw a need, he met that need, most of the time, without asking. He just did.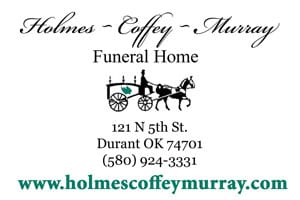 You see, Mike never met a stranger.  He connected with people from all walks of life, rich or poor, famous or not, young and old, through his love of God. With his Bible as his guide, Mike left huge footprints for us to follow. Mike was a member of the Full Gospel Church of Atoka, Okla., where he taught an adult Sunday School class until his health began to fail. Mike's contributions and accomplishments are too numerous to mention.
Mike received his bachelor of arts from Southeastern Oklahoma State University in physical education. He later received his master's and partial doctorate in administration from East Central University. Mike began his professional career as assistant coach in Whitesboro, Texas and Leonard, Texas, later transferring to Jones Academy as administrator. Mike worked as Administrator at Jones Academy for 13 years, Assistant Chief of the Choctaw Nation of Oklahoma for 10 years, Consultant to the Cherokee Nation, and worked with Washington D.C., HWH (Harrison, Walker & Harper) of Paris, TX., Corp of Engineers and various other entities.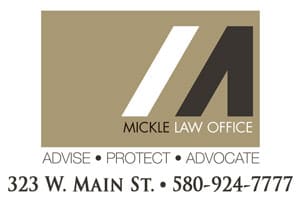 Mike was on the Board of Regents at Eastern Oklahoma State College. He was recognized and was a recipient of President George H. W. Bush, "Thousand Points of Light." Mike was also an honorary Oklahoma Highway Patrol. Mike traveled all over Japan, Europe, and Germany in the official capacity of Assistant Chief of the Choctaw Nation of Oklahoma. He was a member of the APHA (American Paint Horse Association), and AQHA (American Quarter Horse Association).
He is preceded in death by his father, William Harvey Bailey, his mother, Elsie Marie (Foster) Bailey, and his brother, Randy Bailey.
Mike is survived by his brother, Billy Bailey of Hugo, Okla.; great aunt, Alma Louise Laney of Indio, Calif.; a host of aunts, uncles, and cousins from both sides of the family and a vast number of friends who became family throughout the years, becoming his most priceless treasures.
Services were held on Aug. 12, 2019.