Glenna Willeby, a resident of Durant, Okla., left this earthly life in Denison, Texas on Thursday, Aug. 8, 2019 at the age of 59.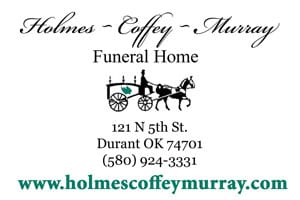 Glenna was born in Ft. Worth, Texas to Johnny Robert Wilkins and Pauline Wilkins on Dec. 16, 1959. She was the manager of Jerry's Corner for many years. Glenna looked forward to her frozen cokes from Love's Convenience Store, but she especially loved spending time with her cherished family.
Mrs. Willeby is survived by her beloved children, Tonya Mote and Stephanie Willeby both of Durant, Okla.; son, Brandon Curnutte of Durant, Okla.; brothers: Jody Wilkins, Jesse Wilkins, Chris Wilkins, Mikey Wilkins, and Johnny Wilkins; sister, Sherrie Dillard of Durant, Okla.; grandchildren: Brandon Willeby, Dakota Willeby and wife Tessa, Cameron Mote and wife Summer, Mackenzie Mote, Brenden Mote, Celesta Auldridge, Amanda Hurt, and Justin Burland all of Durant, Okla.; and also survived by her great-grandchildren, Jaxson Willeby, Jayden Willeby, Maverick Mote, Rylie Johnson, McKenzie Johnson, Harlie Johnson, and Aden Helms.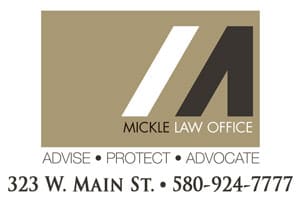 Mrs. Willeby was preceded in death by her parents, Johnny and Pauline Wilkins, sister, Windy Pauline Wilkins, and grandmother, Opal Wilkins.
Family hour will be Monday, Aug. 12, 2019, at the Holmes~Coffey~Murray Funeral Home in Durant, Okla. A chapel service will be held at 10 a.m. Tuesday, Aug. 13, 2019 at the Holmes~Coffey~Murray Chapel with Dale Pigg officiating.
Her final resting place will be the New Zion Cemetery in Tushka, Okla. with Cameron Mote, Dakota Willeby, Brandon Willeby, Jesse Wilkins, Jody Wilkins, and Chris Wilkins as her pallbearers.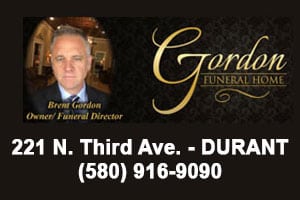 Services are under the direction of Holmes~Coffey~Murray Funeral Home in Durant.
www.holmescoffeymurray.com