Donnie Taylor, of Durant, Okla., passed from this life on Tuesday, Sept. 3, 2019 in Durant at the age of 61. He was born on Thursday, Jan. 2, 1958 in Chickasha, Okla. to Clifford Dow and Joy Carol Lee (Mitchell) Keithley Taylor.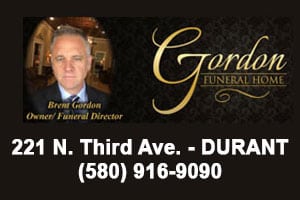 Donnie was a longtime resident of Durant. He was in the U.S. Marine Corp. He enjoyed watching football and the Dallas Cowboys. He believed in God and loved his family dearly. He lit up the room and made everyone feel important. He loved people. He loved to laugh and always had a smile on his face. Most of all he loved his friends and family.
He was preceded in death by his parents, wife Melissa Jo (Tate) Taylor and a step-son James Christopher Grider.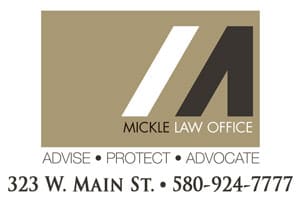 Survivors include son, Cody Taylor and wife Reghan of Centralia, Wash.; daughter, Angela Weger and husband Chance of Durant, Okla.; brothers: Steve Taylor and wife Tina of Durant, Okla., Neal Keithley of Durant, Okla., William Rex Keithley of Oklahoma City; sisters: Sherry Glasscock of Durant, Okla., Rexala Shelley Keithley of Durant, Okla., Angela Hanks and husband Hank of Durant, Okla.; grandchildren: Tyler Blake Stubblefield, Kyndra Jo Stubblefield, Erica Grider as well as numerous nieces, nephews and extended family.
Cremation services were selected.
Arrangements are under the direction of Gordon Funeral Home, 221 N. Third Ave. in Durant.
Phone: (580) 916-9090
www.gordonfh.com