Barry Keith Dennis passed from this life, surrounded by his loved ones, Thursday, June 13, 2019, in Soper, OK, at the age of 52.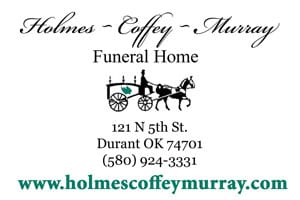 Barry Keith Dennis was born in Aug. 27, 1966, in Hugo, Okla., to Jerry Dennis and Sheridan (Elliott) Sanford. He married his love, Deanna, March 25, 1995, in Soper, Okla., and were blessed with 24 years of marriage.
Barry was a loving man, he enjoyed spending time with friends and family, and got the chance to hear the heartbeat of his first grandchild. He thoroughly enjoyed hunting, fishing, gardening, raising chickens, and herb gardens. Barry loved to watch things grow and prosper.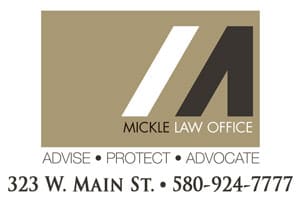 Barry was preceded in death by his daughter, Morgan Dennis; mother, Sheridan Sanford; and brother, Jerod Dennis.
Barry is survived by his beloved wife, Deanna, of the home; father, Jerry Dennis, of Hugo, Okla.; daughters, Emily Dennis, Kaylee Dennis, and Macy Dennis; brothers, Bryan Hindman, and wife, Johnnie, of Soper, Okla., and Jordan Dennis of Oklahoma City, Okla.; sisters, Sheila Dankers, and husband, Casey, of Liptan, Texas, Jami Waldrum, and husband, Daniel, of Sherman, Texas, and Jillian Nolan, and husband, Michael, of Arlington, Texas; sister-in-law, Sherry Taylor of Durant, Okla.; brother-in law-,Thomas Nowlin and wife, Maranda of Atoka, Okla.; mother-in law, Sue Nowlin of Atoka, Okla.; father-in-law and mother-in-law, Dean and Sheron Nowlin of Farris, Okla.; aunt and uncle, Scott and Leta Elliott of Soper, Okla.; aunt and uncle, Keith and Kim Elliott of Newland, N.C.; and numerous nieces and nephews.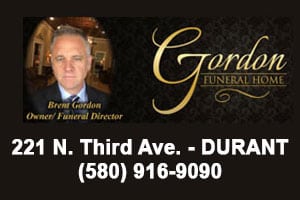 Graveside services for Barry Keith Dennis will be held on Saturday, June 15, 2019, at 2 p.m. at the Sugar Creek Cemetery in Soper with Pastor Ray Eastridge officiating.